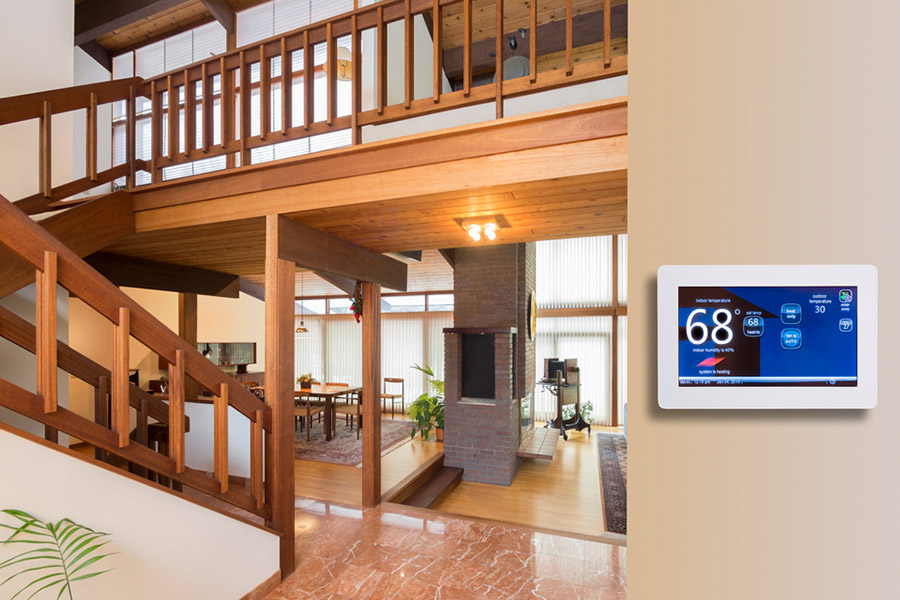 Does It Make Sense To Install A Smart Thermostat In Bakersfield?
Modern smart thermostats have advanced far beyond the simple dial or switch for regulating your home's comfort levels. If you think now might be the right time to install a smart thermostat in Bakersfield, you stand to gain much more comfort with far less hassle. Equipped with wireless connectivity, temperature settings for multiple zones, and integration into your home automation network, these revolutionary instruments will bring down your heating and cooling costs and enhance your property's comfort and security.
How Do Smart Thermostats Work In Bakersfield?
Once installed, your new smart thermostat will run in a similar manner as your old one in regards to basic temperature control. The design might be more contemporary, but you'll still be able to glimpse the temperature display. You'll still have the chance to adjust the temperature right from the component, and it still offers the ability to quickly adjust settings for heat, cool, and fan.
However, if you install a smart thermostat in Bakersfield, you will enjoy a nice addition of new options. That's because your home's comfort control is connected wirelessly to a larger system, like your virtual assistant or your comprehensive home security. Using a central interface or smartphone app, you may prearrange your smart thermostat to alter the temperature in an automated manner at whatever times you choose or to react to a triggered event in your network. In the end you have a property that's more comfortable and energy-efficient.
Reasons To Install A Smart Thermostat in Bakersfield
There are various incentives for upgrading your old device to a smart thermostat:
● Simple management with a smartphone app. You can direct the thermostat no matter where you are with a cell phone app such as the intuitive platform from ADT. Is it a little too warm when you're struggling to get some rest? You can easily grab your smartphone and lower the temperature from your bed. You might even check on your house's temperature readings when on holiday with family, and adjust the heat to save energy when your house is empty.
● Take advantage of scheduling. An innovative smart thermostat gives you the ability to use smart schedules for your HVAC system. Arrange various temperature adjustments to complement your daily life. Bring down the temp for bedtime, then increase it again in the morning an hour or so before you arise. Or design specific scenes for specific occasions -- for example a scene for entertaining or another for when you use the fireplace.
● Reduce energy consumption by using automation. An incredible advantage of using smart thermostats is how they can reduce utility costs. Because you can easily alter comfort levels as needed due to seasonal changes, weather events, or time of day. You'll never waste money treating the air within an empty house. Additionally, when implementing schedules, your thermostat makes automatic adjustments. Various utility companies even offer rebates and savings programs under specified circumstances.
● Make use of vocal directives to control your smart systems. If you choose to install a smart thermostat in Bakersfield, you may even program it to work with a Google or Amazon AI assistant. This gives you the ability to control the temperature without even using your hands.
● Link your thermostat to various home automation devices. When your smart thermostat is part of a comprehensive home protection plan, you can link all your devices into a unified network. This helps protect your property when emergencies arise. For example, you may program your thermostat to turn on the exhaust fan when your smoke detector is triggered.
Upgrade Your Home With A Smart Thermostat In Bakersfield Today
When your standard thermostat falls short of meeting your needs, you should upgrade to a new "smart" model. They're streamlined, simple to operate, and offer substantial financial savings over time. You stand to reap the most benefit when you link it with a state-of-the-art residential security installation. Contact us today at (661) 231-6886 or complete the form below to request your Bakersfield smart thermostat.
Cities Served Around Bakersfield By Secure24 Your Local ADT Authorized Dealer