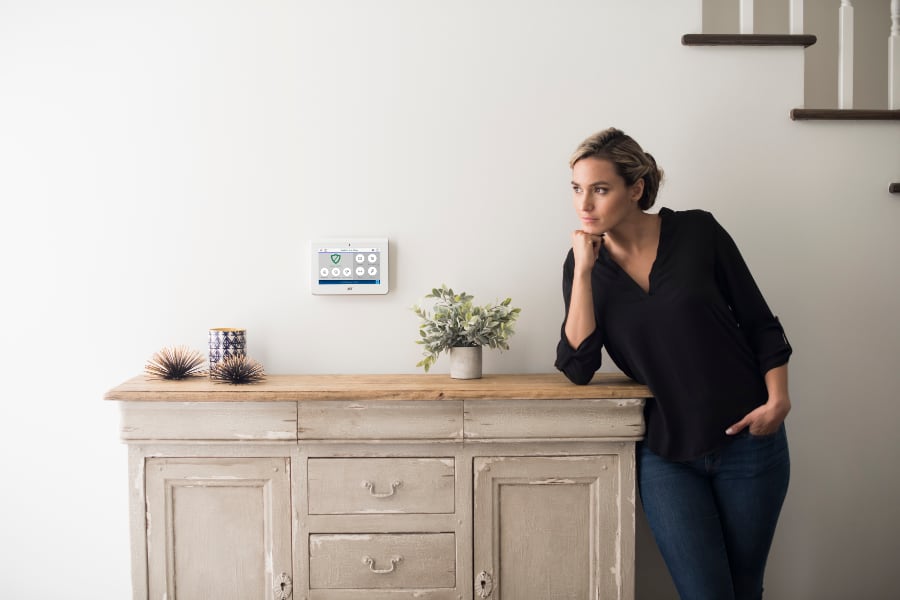 What Happens When Your Home Security Alarms Go Off In Bakersfield?
A security system should safeguard your family. But what occurs in the event your home security alarms go off in Bakersfield? What are the right steps to take to ensure you and all your family members are secure?
Your first priority is to remain calm. Remember that your 24/7 monitoring experts are always standing by to assist. Then proceed with the recommended actions to be fully equipped to handle any emergency.
Our Dedicated Representatives Help You Stay Safe
A 24-7 monitoring specialist is instantly notified when your Bakersfield home security alarms go off. After an agent is informed, they will contact you as quickly as possible to figure out what triggered your home's defense. Your system may activate for several different reasons, including:
Criminal activity

Flames or smoke from a fire

Water infiltration

Accidentally setting off alarm
In cases when a device was accidentally triggered—like forgetting that your sensors are armed when you unlock a door— a representative will contact you and find out if help is needed. Provide your proper code, and they can deactivate the alarm.
If you have an urgent situation, your monitoring team member will dispatch first responders, including firefighters, EMS, and law enforcement, to your property. They will even serve as your proxy when you aren't at home. Your monitoring team will even let first responders know which security device was tripped, increasing their preparedness for what could be a life-threatening situation. The monitoring expert will stay on the line with you to assist in keeping you composed and inform you what you should do.
Recommended Steps if Your Alarm Goes Off In Bakersfield
Getting roused from bed in the dead of night to an alarm going off is incredibly scary—especially if you aren't clear as to why it's occurring. The most important thing to do is remain calm and take the following actions:
In the first place, move to a safe place. Collect all members of your family including pets as quickly as possible and relocate to a shielded space at your property or exit as quickly as possible. It's typical to have an urge to want to face the situation on your own, but this can be incredibly dangerous. Instead, concentrate on keeping you and your loved ones secure and let the professionals resolve the problem.
As a second step, use the smartphone's convenient security app to remain connected with your monitoring team. They'll dispatch emergency professionals who will be on their way to your home within minutes.
Lastly, keep a persistent line of communication with your monitoring specialists and emergency professionals. You are able to be patched through, so all parties are speaking on the same line. Conversely, if you're not able to get a direct call to authorities, you're still able to obtain updates via text. Even if your dealing with a false alarm, it's a good idea to keep adequately communicating with all teams so you will be ready should an actual problem occur.
Get Protection For All Security Risks in Bakersfield with Secure24 Alarm Systems
From burglary attempts to flooding, Secure24 Alarm Systems works hard to make sure you and your family are secured. With 24-hour monitoring, smart locks, and safety alarms, your residence will turn into the secure environment you've always wanted. Customize your ideal home security plan by submitting the form below or call (661) 231-6886 to get started.
Cities Served Around Bakersfield By Secure24 Your Local ADT Authorized Dealer